Due to contrast measures covid 19 the following services for the 2020 season are suspended: indoor swimming pools, thermal pools, sauna, jacuzzi, gym, Turkish bath, mud therapy, aerosol therapy.
INSIDE A MOVIE
All people who will discover the beauty of
our land remain fascinated by
the easiness of its natural ingredients,
its perfumes and the breathtaking views of the sunsets
beyond the sea: Ischia is the movie that you have always dreamed to live in.




ISCHIA
THE ISLAND OF A THOUSAND FACES
Find out how the island of Ischia can offer much more than sea and termas with trails and tours Trekking, or open spaces where to do Yoga for a vacation full of unbelievable pictures.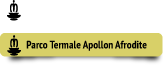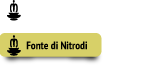 TIME OF
SWEETNESS
Let our SPA will take care of your health.
Entrusted to our expert hands for SPA treatments
made by quality and tradition.
MAKE A REQUEST
AVAILABILITY AND
START YOUR DREAM NOW

On our site you'll always find the best available rates!
NO COMMISSION OR ADDED COST IN BOOKING

THE CULINARY
YOU DON'T EXPECT
Alongside the traditional dishes
of the culinary tradition of southern Italy,
Ischia offers many surprises from tasty meats: try it? Why not
through a COOKING CLASS with our chefs from Ischia!

FAMILY WE CARE
Find out why our hotel is the perfect
place to enjoy a truly relaxing
holiday with your children